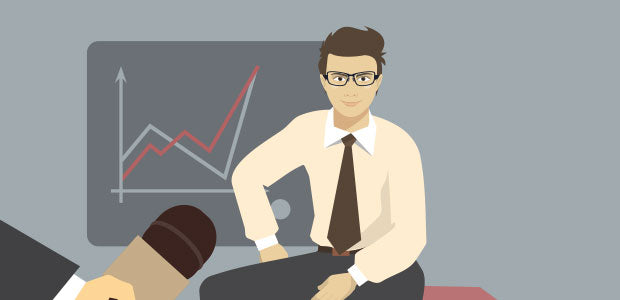 You can perform an interview in a matter of minutes. Who is an important person in your area of interest that you believe would spark the interest of your readers?
Discuss with this person current events or get their ideas of what's coming next in your industry. The goal here isn't just to have an interview but to talk about things that your readers want to know about.
It could be business insights, lessons they've learned, sharing their expertise, etc.
One OptinMonster user, John Dumas, has an entire site where all he does is interviews with successful entrepreneurs.